Services > Linux Shared Hosting
Cyber Ultra Network servers are in USA with top-notch facilities and network infrastructure. Your websites are always fast and stable from every corner of the globe.

Our experienced technicians are available around-the-clock to assist you in any server related problems. Our average ticket response time is less than 30 minutes depending on ticket queue.

We proactively assess our servers to ensure high level of security to avoid hackers. Our continuous uptime monitoring system allows us to take immediate action against any problem, keeping your websites always up and running.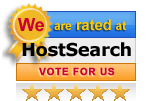 Linux Shared Hosting Plans
RAID Protected Space
10 GB
25 GB
50 GB
Bandwidth / Traffic
50 GB
Unlimited
Unlimited
Websites
Unlimited
Unlimited
Unlimited
Setup Fee
FREE!
FREE!
FREE!
Monthly Payment
-
$5.95 /mo
$11.95 /mo
Annually Payment
$39.95 /yr
$4.95 /mo
$9.95 /mo
Biennially Payment
$34.95 /yr
$3.95 /mo
$7.95 /mo
* All Prices in USD

* Domain Registration NOT Included
Order now
Order now
Order now
MORE HOSTING FEATURES

Softaculous is a great Auto Installer having 300+ great scripts and still adding more. Install popular scripts like Wordpress, Drupal, PrestaShop, phpBB and many more with just a few clicks. No programming or database knowledge required. [more]