Services > Linux Share Hosting
As an Asian web host, our costs are lower than our competitors from other parts of the world. This competitive advantage allows us to bring you the best web hosting service at very affordable prices with No Hidden Fees and Setup Charges.

Nowadays Linux web hosting services are offered by the various best web hosting companies in the world. Our motive is to provide reliable budget web hosting services and become your best web hosting company.

Sign up is easy, and we will have you up and running quickly. Choose the best web hosting package for you now!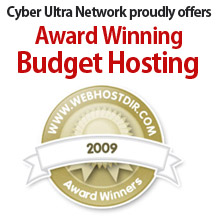 Linux Share Hosting Comparison Chart
RAID 10 Protected Space
2 GB
5 GB
10 GB
Bandwidth / Traffic
20 GB
50 GB
100 GB
Sub Domains
Unlimited
Unlimited
Unlimited
Addon Domains
Unlimited
Unlimited
Unlimited
Setup Fee
FREE!
FREE!
FREE!
Monthly Payment
$3.95 /mo
$5.95 /mo
$8.95 /mo
Annually Payment
$2.95 /mo
$4.95 /mo
$7.95 /mo
Biennially Payment
$1.95 /mo
$3.95 /mo
$6.95 /mo
* All Prices in USD

* Domain Registration NOT Included
Order now
Order now
Order now
MORE HOSTING FEATURES

Softaculous is a great Auto Installer having 200+ great scripts and still adding more. Install popular scripts like Wordpress, Joomla, Drupal, PrestaShop and many more with just a few clicks. No programming or database knowledge required. [more]

Build a professional looking web site in minutes with RV Site Builder, there are more than 900 of templates and 4000 of designs. The advanced WYSIWYG editor makes web design extremely easy even for the newbies. [more]